We are manufacturers, Suppliers, Traders of all type of gates since 1994 with new innovative designs.
Read More
Stainless Steel Gate Manufacturers in Gurgaon, Delhi: Steelgate.in is one of the best quality steel gates provider company based gurgaon Delhi. Hardened Steel Fabricators, Delhi are occupied with offering a different scope of Stainless Steel Gate manufacturers suppliers in Gurgaon, Delhi/NCR, which are made utilizing quality crude materials in consistence with industry norms.
The extensive variety of items is accessible in different plans and resistances. Our stainless steel gate manufacturing ranges are colossally acclaimed by our customers for their conservative in plan, silent task and to a great degree simple to introduce. We have risen ourselves as a main producer and provider.
Give 100%
satisfaction to our client is our main goal
Modern
Material Equipment
Quality
Services Certified
One can get our manufacturing, supplying of stainless steel Main Gate, exclusive gate fabrication in this field more than 25 years experience in this field,door, canopy, gate near this area Punjabi Bagh, Connaught Place, Nehru Place, Preet Vihar, Prashant Vihar, Hauz Khas, Green Park, Model Town, Moti Nagar, Alaknanda, Janakpuri, Patparganj, Vaishali, Chhattarpur, Sainik Farm House, Ashok Vihar, Gautam Nagar, Kamla Nagar, New Old Rajendra Nagar, Subhash Nagar, Jor Bagh, Pandara Park, Chanakyapuri, Maharani Bagh, Tilak Nagar, Rajouri Garden, Defence Colony, RK Puram, Safdarjung, Greater Kailash, Malviya Nagar, Saket, Sarita Vihar, Rohini, Lajpat Nagar, Vasant Kunj, Vasant Vihar, Paharganj, Karol Bagh, Mahipalpur, Paschim Vihar, Dwarka, East of Kailash, South Extension, Hari Nagar, Kalkaji, Indirapuram, Anand Vihar, Vivek Vihar, Paschim Puri, Jangpura, Lodhi Road, Shalimar Bagh, Vikas Puri, New Friends Colony, Noida, Laxmi Nagar, Aerocity, Kirti Nagar, Saraswati Vihar, Kingsway Camp, Mall Road, Sukhdev Vihar, Yusuf Sarai, Sheikh Sarai, Surajkund, Charmwood Village, Khel Gaon, Shantiniketan, Pitampura, Sarvapriya Vihar, Soami Nagar, Sarvodaya Enclave, Panchsheel Park, Gulmohar Park, Anand Niketan, Kailash Colony, Kapashera, Bijwasan, Raja Garden, East West Patel Nagar, North South Avenue, Ashram, Sunder Nagar, Uday Park, Sarojini Nagar.
GALLERY IMAGES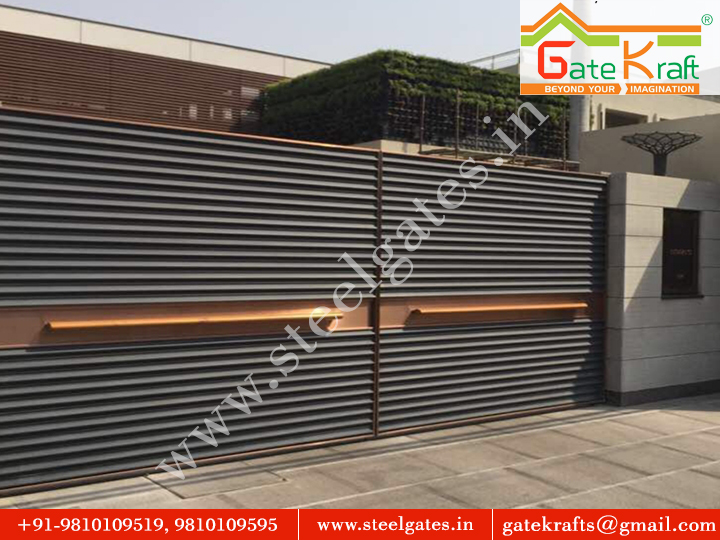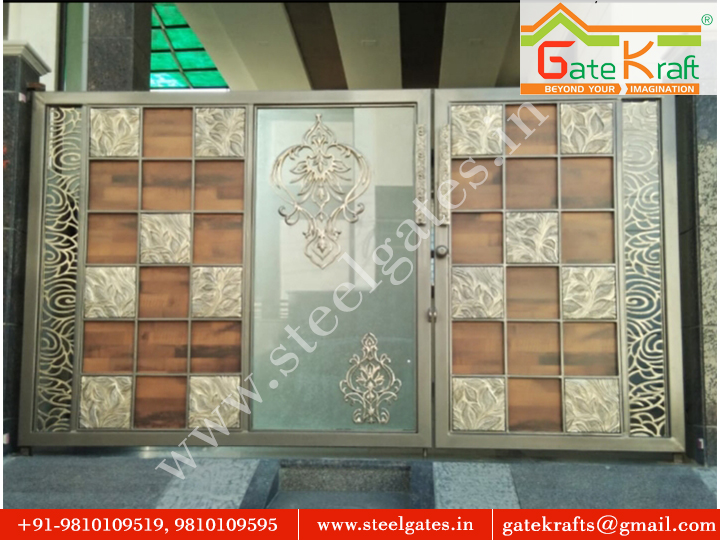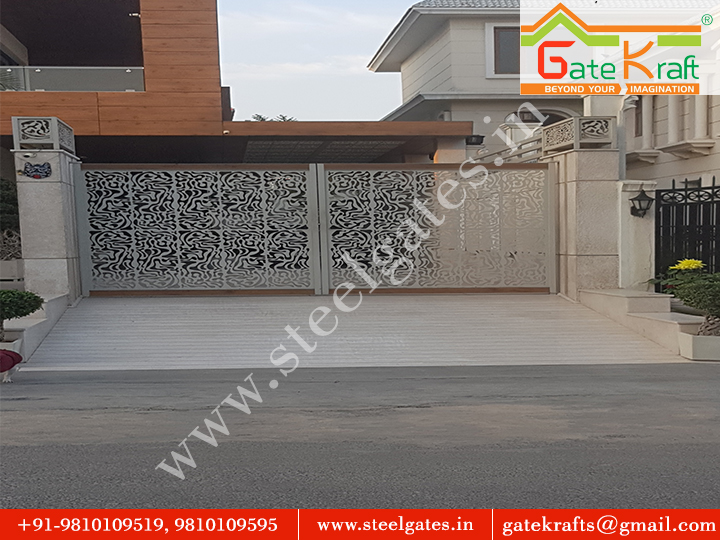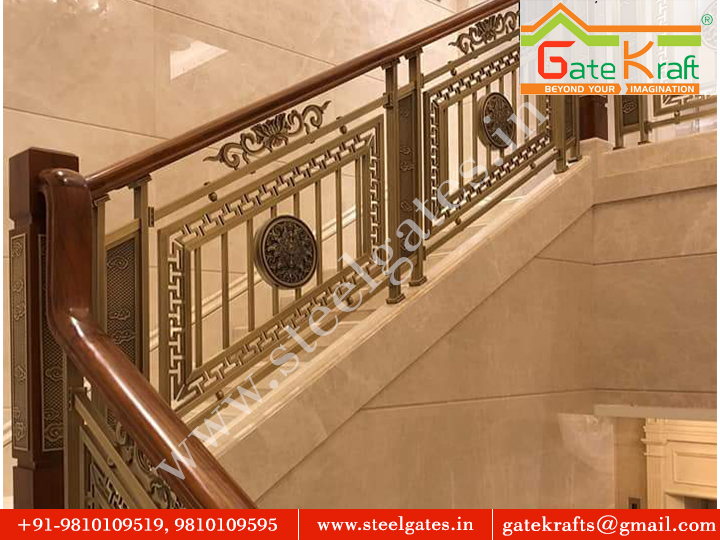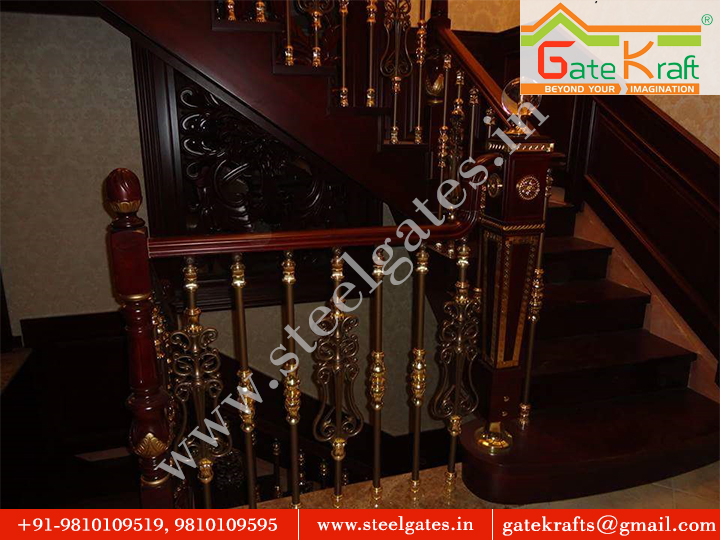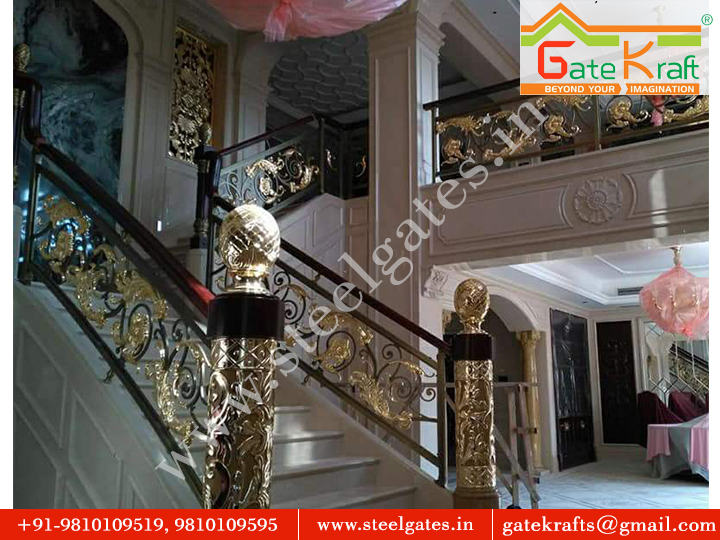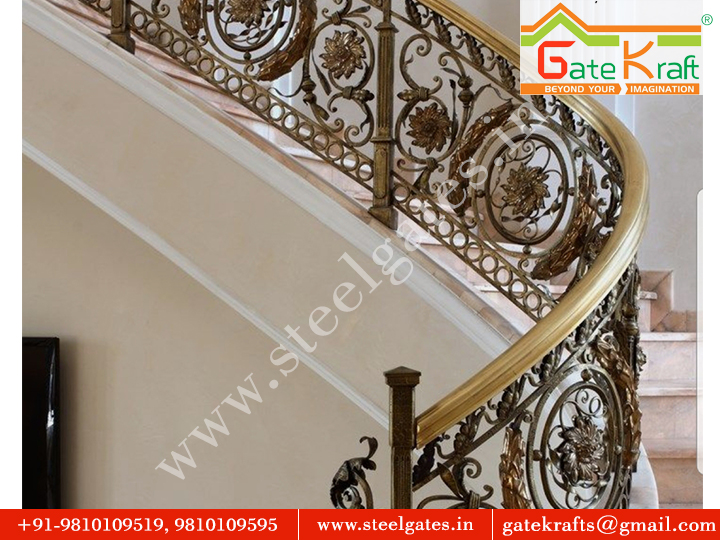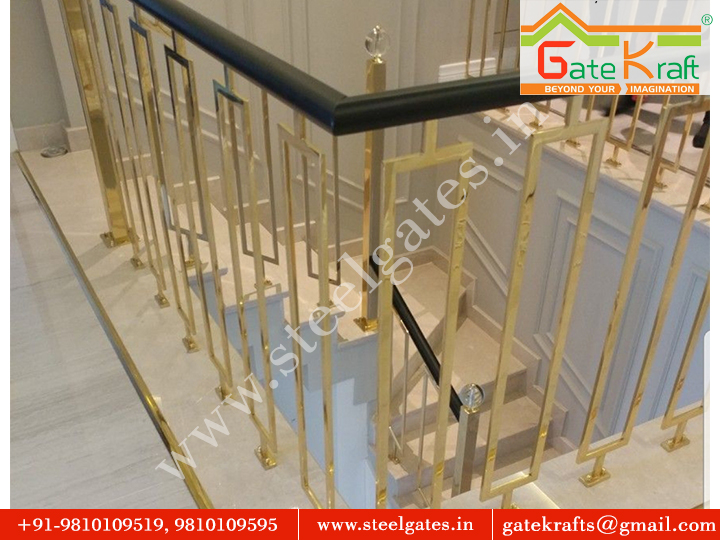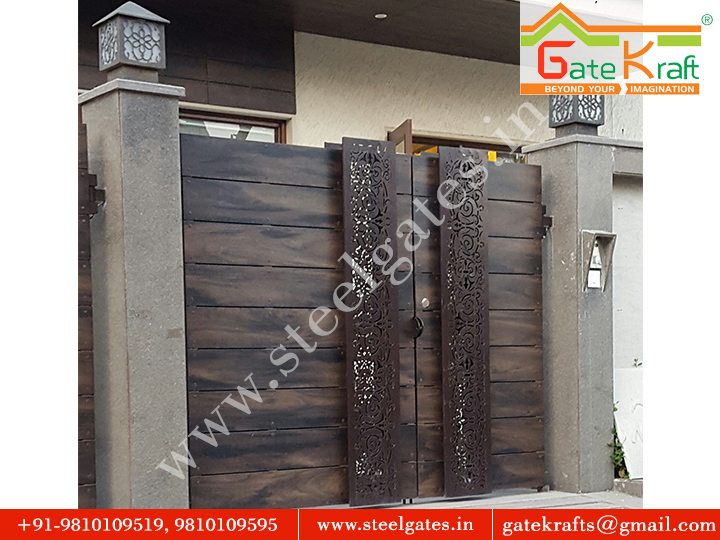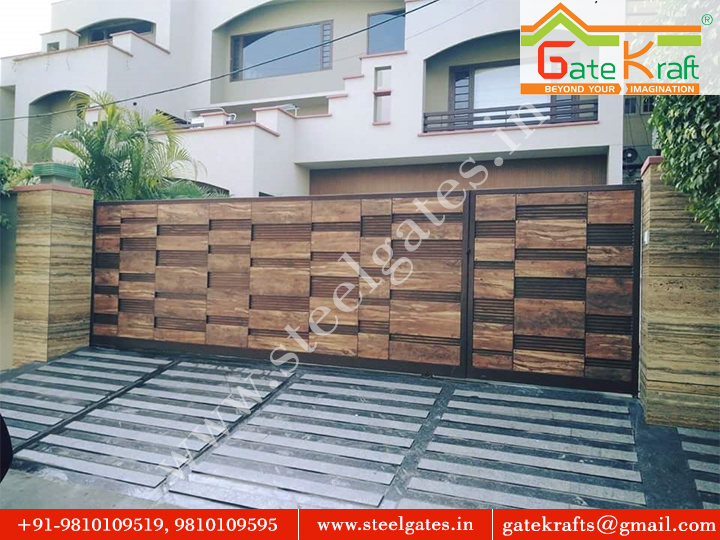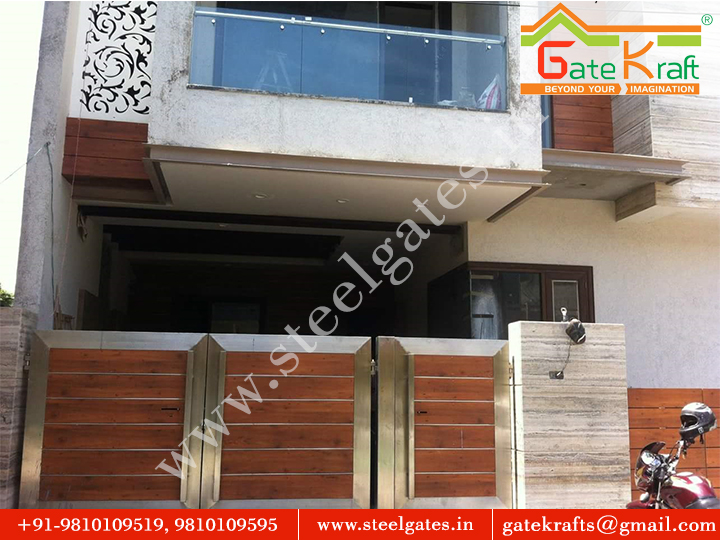 Get in Touch!
For any information contact with us
Delhi Office Address: 3605, Main Road Rani Jhansi
Delhi-110006
Gurgaon Office Address: S1/19, DLF Phase 3, Gurgaon
Address: 3605, Main Road Rani Jhansi, Delhi-110006
Mobile Number: 91 – 9810109519 , 9810109595, 9212709595
Telephone: 011-23622826, 23512062, 23682312
Email: gatekrafts@gmail.com, pgisteelrailing@gmail.com
We are providing all types of stainless steel gate manufacturer in gurgaon, exclusive main gate, classic main gates, Victoria pattern main gates, khothi main gates, wrought iron gates, cast iron gates,bungalow main gates, all customised main gates design, pvd coating main doors gates, industrial main gates, all types design I have makes it gate Kraft is one of the biggest company in this field. door, canopy, glass railings, frameless glass railings, wrought iron gates, cast iron gates, etc at these areas of Gurugram/Gurgaon:
Sec-1 Chauma , Sec-2 Palam Vihar, Ansal Garden Homes, Cosmos Excecutive Appartmants, Sec-3 Ashok Vihar, New Palam Vihar, Sec-6 Gurgaon Village, Dayanand Colony, Dewat Colony, Sanjay Colony, Sec-7 New Colony, Baldev Nagar, Urban Estate, Sec-8 Madan Puri, Sec-9 Bawani Enclave, Ravi Nagar Ext.,Basai Colony, Sec-9A Ifci Society, Viman CGHS, Sec-9B Basai Enclave III, Sec-10 Housing Board Colony, Maa Sheetla Mandir, Krishna Nagar, Sec-11 Om Nagar, Shanti Nagar. Shivaji Nagar, Sec-11A Civil Lines, Police Lines, Sec-12 Jacobpura, Sec-12A Rajiv Nagar, Mianwali Colony, Sec-14 Presidency Towers, Airforce officer mess, Netaji Subhash Chander Park, Sec-15 Unitech Signature Towers, Galaxy Hotel & Mall, JMD Pacific Square, Sec-17 Airfoce Station, Sukharli Enclave Gurgaon, IFFCO Colony, Sec-17B, Sec-17A, Sec-17C, MDI Gurgaon, Sec-18 Village Sarhaul, Sec-19 Udyog vihar Phase V, I.D.P.L Residential Township, Sec-20 Dundahera, Udyog Vihar Phase I, Udyo Vihar Phase II, Udyog Vihar Phase III, Sec-21 No Housing Complex, Sec-22 Mullahera, Sec-23 No Housing Complex, Sec-23A Daulat Nasirabad, DLF III Sec-24 Nathupur, Garden Estate, Manhattan Appt., W Block, U Block, Belvedere Park, Ambience Island, DLF Ph II Sec25 Heritage City, Beverly parkII, JMD regent square, Q block, Oakwood Estate, Belvedere Tower, DLF Ph I Sec-26 Silver Oaks, H Block, G Block, DLF Ph I Sec-26 A A, B, C, D, E,Block, Sec-27 DLF IV The Palms Town & Country Club, A & B Block Ridgewood, Ridgewood Estate, Hamilton Court, Regency Park- W block, Regency Park II-X block, Regency Park II Y Block, Saraswati Vihar, Sec-28 Essel Tower, Amber court, Sushant Loke, Emerald Court I & II, Orlov Court, Chakkarpur. Laburnum, Maruti Vihar Housing Colony, Sec-29 Leisure Valley Park, The Westin Hotel, Sec-30 Jalvayu Vihar, Park Centra, Uniworld City, Signature Tower, Sec-31 HSIDC Appt, Hewo Appt, Housing board Colony, Raheja Teachers Appt, Raheja Atlantis, Sec-32 Prem Puri, Industrial Office Sec-33 JMD Gardens, Uniworld Resorts, Hans Enclave, Infocity II, Sec-34 Info City, MM Aqua, Sec-35 Industrial house, Sec-36 Industrial house, Sec-37A Saraswati Enclave, Sec-37D BPTP Park Spacio Serene, BPTP Park Generation, Ramprastha City, Edge Tower, The Atrium, Sec-37C Imperia Esfera, ILD Spire Greens, ninex corona GH,Kadipur Enclave, Sec-38 Medanta Medicity, Islampur, Tau Devi Lal Stadium, Sec-39 Unitech World Cyber Park, Jharsa, Trimuthi Heights, Sec-40 Mohyal Colony, MMI, Aryan Estate, South City I, Ivory Tower, The palms, Sec-41 South City Heights, Sec-42 Central Park, DLF Magnolias, DLF Golf Course. Aralias, Sec-43 Sushant Lok I C Block, PWO Appartments, Power grid Township, Sujjan Vihar, Surya cooperative group housing society, Navyug cooperative group housing, Surbhi Appartments, Connoissuer twin tower, Tarika Appartments, Jeevan Tara Apt, Sushant Appartments tower B, Maple Crescent I, Vyapar Kendra, Richmond Park, DLF ICON, DLF The Pinnacle, Galaxy Apt, Landmark Avenue floors, Sushant Lok I, Regency Park I, DLF-V, Sec-44 Fortis Medicity, Epicentre & Apparel House, Kanhai Colony, Sec-45 Kanhai Village, Greenwood City C Block; B Block; A Block, Royal Presidency Appt., Doordarshan Appt., Sec-46 Vista Villa, Greenwood City Block D, E, F; Jal Vihar Colony, Sec-47 Today Blossom, M2K Aura, The Palladians, Rail Vihar Phase IV, Tarun Cooperative Housing Society, Millenium Appt, Airport Appts, Dew Drop Appts, Greenwood Housing Society, Media House Appts, MALIBU TOWN, Ken Wood Malibu Town, A1 Block South City II, Spaze Edge, Uniworld Gardens, Sec-48 Vipul Greens, Eldeco Mansionz, Vipul World C block, Vipul World D block, Village Tikri, Central Park II, Parasvnath Green Ville Sec-49 South City II, Block C, Block A South City II, AWHO Sispal Vihar, Rosewood,Vatika City, Omax Nile, Southend Floors.Orchid Petals, Uppal Southend. South City II D block. Park View I, Park View II, Sec-50 The Close North, The Close, South, Espace Nirvana Country, South City II, Cedar Crest, Saffron floor, C block Mayfield Garden, The Hibiscus, Baani, Georgian Residency, M2K Flats, Aspen Green, Birch Court, Deerwood Chase, Fresco, G block South City II, Wembley Estate, Harmony, Woodstock Floor, The Escape, Silverton Tower, Rosewood Villa, Rosewood City, Saffron Floor, Ananda Resort, The Palladians, Sec-51 Mayfield Garden, Orchid Island, Blossom II Mayfield Garden, Artemis Healthcare, Abhinandan Housing Society, Arzoo Apts, Landmark CGHS, Samaspur Village, Technopolis II, ShivShankar CGHS, Sec-52 Ardee City, Sushant Estate Tower 6-9, Sushant Estate Tower 1-5, Indira Colony, Wazirabad, Residency Grand CGHS, M2K, Green Home CGHS, Adhunik Appt., Jai Heights, Goldenrest Society, Ajatshatru, Gurgaon Heights, Ramshanti Appt., Ardee City Floors The Residency Colony, Palam Grove Height Appt., Sec-53 Carlton, Princeton Estate, Wellington Estate, Trinity Tower, Westend Heights, DLF Exclusive Floor, Sushant Lok I E Block, Parsvnath Exotica, Vipul Belmonte, DLF V, Sec-54 The Belaire, Palm Springs, Park Place, La Laguna Luxury Appts, M3M, The Summit, Sun City, Sun city Heights, Aravali Homes, Cedar Estate, Shiv Shakti Appt, Krishna Appt A & B, The Verandahs, Orchid Gardens, Swarn Jyanti Appt, DLF V, South city South City K Block, M Block, Unitech The Palams, Sec-55 Sushant Lok II, Vaastu Appts, Surya Appts, Progressive Appts, Oasis CGHS, City Co-op Group Housing Society, Chandra Appts, Sec-56 Devinder Vihar, Kendriya Vihar, Gail housing Society, Suvidha Appt., Gracious Appt., Sushant Towers, Sukshanti Appt.,Skyland Appt., Technocrat Appt., Ashoka Appt., Jal Vayu Tower., Olive Heights Appt., Alaknanda, Smriti Appt., New Anand Society, HEWO Appt., New Shivani Appt., Medinova Appt., Ashoka Appt., Sukriti Appt., Meditech Socity, Aabhas Cooperative society, Vigyan Vihar, Samanvay Appt., Park Royal, Gulmohar Appt., Kiran Residency, Basera Appt., Suranjyoti CGHS, Global Society, Aravali Hill Society, Akashganga Appt., Prerna Society, Royal Palam, C- Appt, Baani-The One, Technical Paradise, Intelligentsia Appt., Meditech Society, State Bank Employee CGHS, Rail Vihar, Aravali View, HUDA Society, The castle, ParkView Appt., JoyKunj Appt., Ganpati Society., Priyadarshini Society., Sec-57 BPTP Flats, M2K White House, Sushant Lok III, Ansal Harmony Homes, G Block Oriental Villa, F Block – Residancy Garden, Tigra. I.R.W.O, Classic Appt., Utthaan, Edenvilla, Florence Marvel, Sushant Marvel, AEZ Aloha, Clarion Legend, BPTP Park Life, Sushant Floors, Tulip Garden, Rail Vihar, Sec-58 Ireo Grand Arch, Ghata Village, Sec-59 Bhrampur Village, Tata Housing, Sec-60 Skyon, IREO Service Appt., Sec-61 Ullawas Village, Sec-62 Excl Township, Pioneer Arya, Pioneer Park, Sec-63 Baani City Centre, Time Residency, Sec-64 Village Medhawas, Sec-65 Emmar Emarald Hills, M3M Golf Estate, Emarald Floors, Sec-66 M3M Cosmopolitan, Emaar MGF Palam Terrace, Ireo Uptown, Modular Estate, Badshapur Bada Bazar, Sec-67 Ansal Esencia, Village Ramgarh, M3M Merlin, Landmark Corporate Centre,Ireo Victory Valley, Sec-68 Sky Ville, Sec-69 Tulip Voilet, Unitech Sunbreeze, Unitech The World Spa South, Tulip White, Tulip Purple, Spaze Plazzoo, Sec-70 Wildflower Country, Unitech Vistas, Unitech South park, Tulip ivory orange, Sec-71 Nirvana Country 2, Sec-74 Aquarius I Valley, Begum Pur khatola, MVL IBC, Today Homes, The Luxurium, Today Canary Greens, DLF Alameda, Sec-74A DLF Corporate Greens, Sec-76 Ninex City, GIVO, Sec-77 Emmar Palam Hills, Umang Winter Hills, JW Marriot, Tilda, Sec-78 Raheja Revanta, Sec-150 (assumed sector) IREO GGN HILLS, VALLEY VIEW ESTATE, MANDI VILLAGE, CHATTARPUR, GWAL PAHARI,TERI CAMPUS, THE EIFFEL, MONDE DE PROVENCE, etc.